Academic Affairs
City Tech is an exceptional College that goes beyond traditional class offerings to create a high-tech, hands-on educational experience for its students.
Academic Affairs
A Message from the Interim Provost and Vice President for Academic Affairs to City Tech Students
Welcome to Spring 2022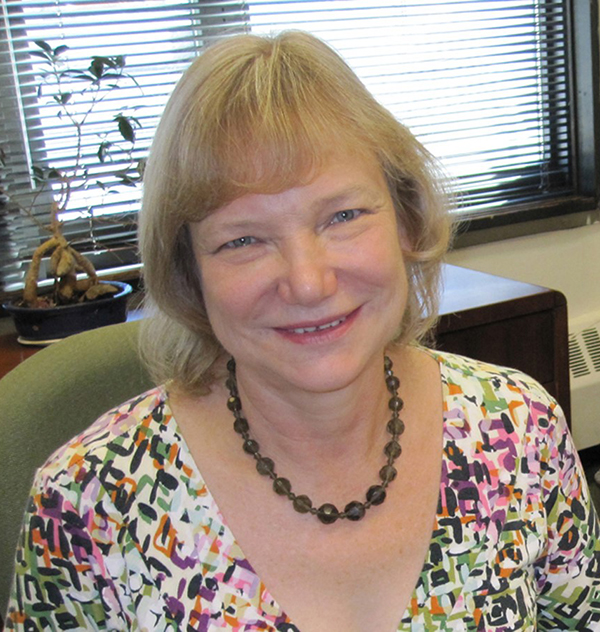 Pamela Brown Ph.D.
Interim Provost and VP for Academic Affairs
Namm Hall 320 (N-320)
718-260-5560
A special thank you and congratulations to all the City Tech students who have chosen to continue their education during these challenging times. You are likely to graduate and enter the workforce as the economy recovers and expands, creating new and exciting opportunities.
As New York emerges from the darkest days of the pandemic, City Tech is committed to offering you the services and course offerings required to graduate and develop the skills needed for meaningful careers. While most courses remained fully online in fall 2021, in-persons and hybrid offerings have increased in spring 2022 - 79% of all City Tech students have some in-person instruction. We have focused on offering in-person experiential learning, hands-on learning, while exercising care to keep you safe. The library iTEC student computer labs (G600 and V217) and Learning Center (LG-18) are open. Check their websites for hours of operation. Webcams are available in G600 and V217 if you need to take an online course on campus. For sanitary reasons, please bring your own headphones. We now offer a growing number of minors, allowing you to add an additional credential to your diploma and transcript. CUNY Service Corps, ASAP, BMI, undergraduate research opportunities and many other enriching activities, continue to be available. ACE, an extension of ASAP to juniors and seniors was launched at City Tech in spring 2022 with plans to expand in the future.
Additional Resources
In addition to the courses you will be taking, we also provide a number of additional resources to expand your education. The College Library and Learning Center, and the Instructional Technology Enhancement Center (iTEC), offer free workshops and technical support. First Year Programs provide learning communities, peer mentoring and other support demonstrated to enhance student learning and success.
As a CUNY student, you are eligible to access free software and enriching cultural activities. Following are highlights of the many reasons why now is a great time to be a City Tech student:
Class scheduling options to meet your needs and fit your schedule:

Synchronous fully online courses - engage in class at scheduled times without the commute (instructional mode = Online, start and end time listed)

Asynchronous fully online courses – engage in class at your convenience (instructional mode = Online, no start and end time listed)

In-person classes: hands-on learning using state-of-the-art equipment (instructional mode = P, in person). Note – very few courses meet solely in-person in fall 2021

Partially online (hybrid) classes; some meetings in person, some online - have the best of both of the above features through partially online sections (instructional mode = Hybrid)
Instructional Support
Lots of free workshops to enhance your education, help you succeed in your courses and prepare you for the job of your dreams!
Microsoft Office workshops (valuable for success in school and required by many employers) and tutoring
Workshops on using Blackboard, an online learning platform, Collaborate Ultra, Zoom and creating your own videos (Yuja)
Free tutoring in nearly every discipline
In-person access to campus computers (by appt.)
24/7 access to a librarian, technology loaner program, and other library resources
Academic workshops, peer mentoring, learning communities and other supports through First Year programs. Free Math Prep Workshops are offered just before the start of every semester: https://fyp.citytech.cuny.edu/first-year-immersion/ and https://fyp.citytech.cuny.edu/the-companion/
Technical Support and Free Software
Free computing and information technology services including virtual access to college computers, free software and other resources designed to ensure students' academic success.
Virtual City Tech – comprehensive support for online learning.
Additional Student Services
A range of cultural events such as the annual Literary Arts Festival, Science Fiction Symposium, Black Solidarity Day, and the Annual Speech Contest, as well as lectures on a range of topics given by faculty members and experts from around the world. Enriching field trips
Support for veterans and those serving our country in the military
A multitude of special programs
Lots of opportunities to get involved with clubs
Opportunities to conduct undergraduate research under the mentorship of City Tech Professors, compensated with stipends
Professional Development Center to assist with resume writing, cover letters, interviewing, internships and employment after graduation.
Free counseling services including individual and group counseling, crises counseling, career assessment tools, a virtual career library, and school/life success workshops
Support for students with disabilities
AND THERE'S MORE! FOR ALL CUNY STUDENTS:
Free access to cultural events around the City to enhance your education
CUNY Service Corps – paid internships for community service
As the interim Provost of New York City College of Technology, it is my honor and privilege to oversee all aspects of Academic Affairs and serve your needs. I hope you find the above of value. Please reach out if I can be of additional assistance.
Pamela Brown, PhD, PE
Interim Provost and Vice President for Academic Affairs