300 Jay Street
Namm Hall, Room NG-13
Brooklyn, NY 11201
Phone: 718-260-5700
Fax: 718-254-8525
financialaid@citytech.cuny.edu
IN-PERSON HOURS
| | |
| --- | --- |
| Monday | 9:30 AM - 4:30 PM |
| Tuesday | 9:30 AM - 4:30 PM |
| Wednesday | 2:00 PM - 6:30 PM |
| Thursday | 9:30 AM - 4:30 PM |
| Friday | 9:30 AM - 3:00 PM |
Welcome
Welcome to the Financial Aid Team! Please read important financial aid office services information below:
Verification Suspended for V1 & V5 Verification Tracking Groups for Award Year 2022-2023
Recent Federal Student Aid guidance has suspended award year 2022-2023 Verification for V1 & V5 Tracking Groups. Effective immediately, institutions are no longer required to verify income information, taxes paid, household size, and number in college.
If you are selected for Verification V1 or V5, do not submit any documents or information to us. Outstanding Checklist items associated with V1 and V5 Verification (income information, taxes paid, household size, and number in college) will be waived automatically.
If you are selected for V5 verification, you are still required to provide documentation for the identity portion of the V5 worksheet.
If you have already submitted your Verification documents (V1 or V5), we will review them and follow-up with you if we have any questions. Do not submit additional documents unless we contact you.
Document Submission Platforms:
Campus Logic Student Forms:
The Office of Financial Aid is now using a new online platform called Student Forms for students to securely submit all 2022-2023 Verification and most other FAFSA related documentation. Student Forms provides a single secure portal for all FAFSA related document submission making submission faster and easier.
Student Forms is accessible using your CUNYfirst login username and password. Learn more about Student Forms with the CUNY Student Forms FAQ.
Filenet Document Submission:
Under extenuating circumstances, we will allow students to submit certain documentation through File net. Some examples include: unable to provide parent signature on FAFSA form, direct loan status change request forms, and parent PLUS loan forms. Please speak to a financial aid counselor if you are unable to upload your documentation through Student Forms.
For more information on how to upload forms through Filenet please visit here.
SAP Appeals
If you have a Financial Aid Academic Progress Issue task on your CUNYfirst account, you may appeal by logging into Student Forms and completing all of the SAP related Tasks. You will need to follow up directly with the Office of Student Affairs at StudentAffairs@citytech.cuny.edu with any questions.
Document Review and Processing Time:
The review of documentation and processing may take 6-8 weeks. Once you submit your documentation, please allow at least 4 weeks for your documentation to be marked "Received" in CUNYFirst and then allow another 2-3 weeks for processing.
Processing of Documentation for the 2022-2023 Award Year:
We have now started processing documentation for the 2022-2023 award year. Please check your To Do list in CunyFirst and submit the necessary documentation.
Emails:
The office is responding to emails however due to a large volume of emails, we will respond to emails within 10 business days. We thank you for your patience and would like for you to keep checking our website often for changes in processing time and email reply time. The information will change based on the volume of documents and emails.
Virtual FA (Zoom) Services continue to be our main and preferred method for providing services at this time. Limited appointments are available, so we highly encourage you to visit us on ZOOM during virtual service hours.
Disclaimers:
*** All documents must be uploaded by using Student Forms. Any documents sent by mail, email, or fax will not be reviewed.***
*** Based on the number of students waiting for services on a given day we may close our services earlier than the announced service hours.***
New York City College of Technology (NYCCT) participates in all federal and state financial aid programs. Financial aid is available to students in the form of grants, loans and work-study. Grants provide funds that do not have to be repaid. Loans must be repaid. Federal Work-Study consists of part-time employment, either on campus or in an outside agency.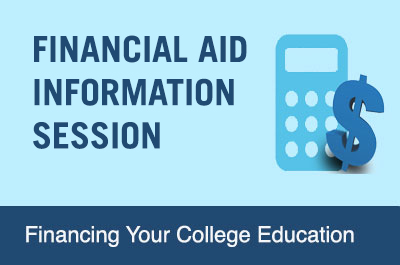 Financial aid helps pay to attend college. Learn more.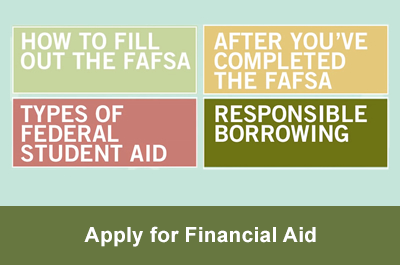 Learn how to file you FAFSA, TAP applications successfully.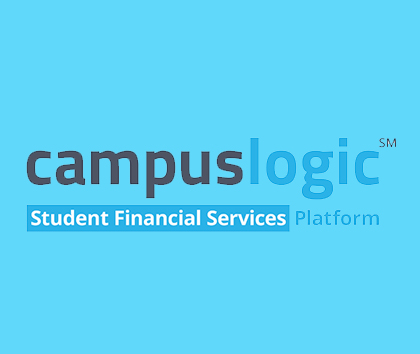 Campus Logic Student Forms
Important Deadlines
| | |
| --- | --- |
| November 11, 2022 | Last day to submit special circumstance and dependency reclassification appeal |
| December 09, 2022 | Last day to submit Direct loan application for FALL 2022 Only |
IN-PERSON HOURS
| | |
| --- | --- |
| Monday | 9:30 AM - 4:30 PM |
| Tuesday | 9:30 AM - 4:30 PM |
| Wednesday | 2:00 PM - 6:30 PM |
| Thursday | 9:30 AM - 4:30 PM |
| Friday | 9:30 AM - 3:00 PM |
ZOOM HOURS*
Monday
10:00 AM — 12:00 PM
Tuesday
2:00 PM — 4:00 PM
Wednesday
4:30 PM — 6:30 PM
Thursday
1:00 PM — 3:00 PM
Friday
CLOSED
PHONE HOURS (718-260-5700)
| | |
| --- | --- |
| Monday | 10:00 AM - 12:00 PM |
| Tuesday | 2:00 PM - 4:00 PM |
| Wednesday | 4:30 PM - 6:30 PM |
| Thursday | 1:00 AM - 3:00 PM |
| Friday | CLOSED |
Our staff will be available to answer your financial aid concerns.
Please join us using the link below or manually enter the 10-digit meeting number. We look forward to seeing you online. Be well and stay safe!
https://zoom.us/my/citytechfinancialaid7182605700 (phone or computer).
Join Meeting ID: 7182605700
Note: You must have both video/audio turned on with a photo identification available.