16 Court Street
Suite 600
Brooklyn, NY 11241
Phone: 718-260-5006
Fax: 718-254-8553
News & Events
5th Annual CUNY Multi Campus Alumni Career Development and Networking Event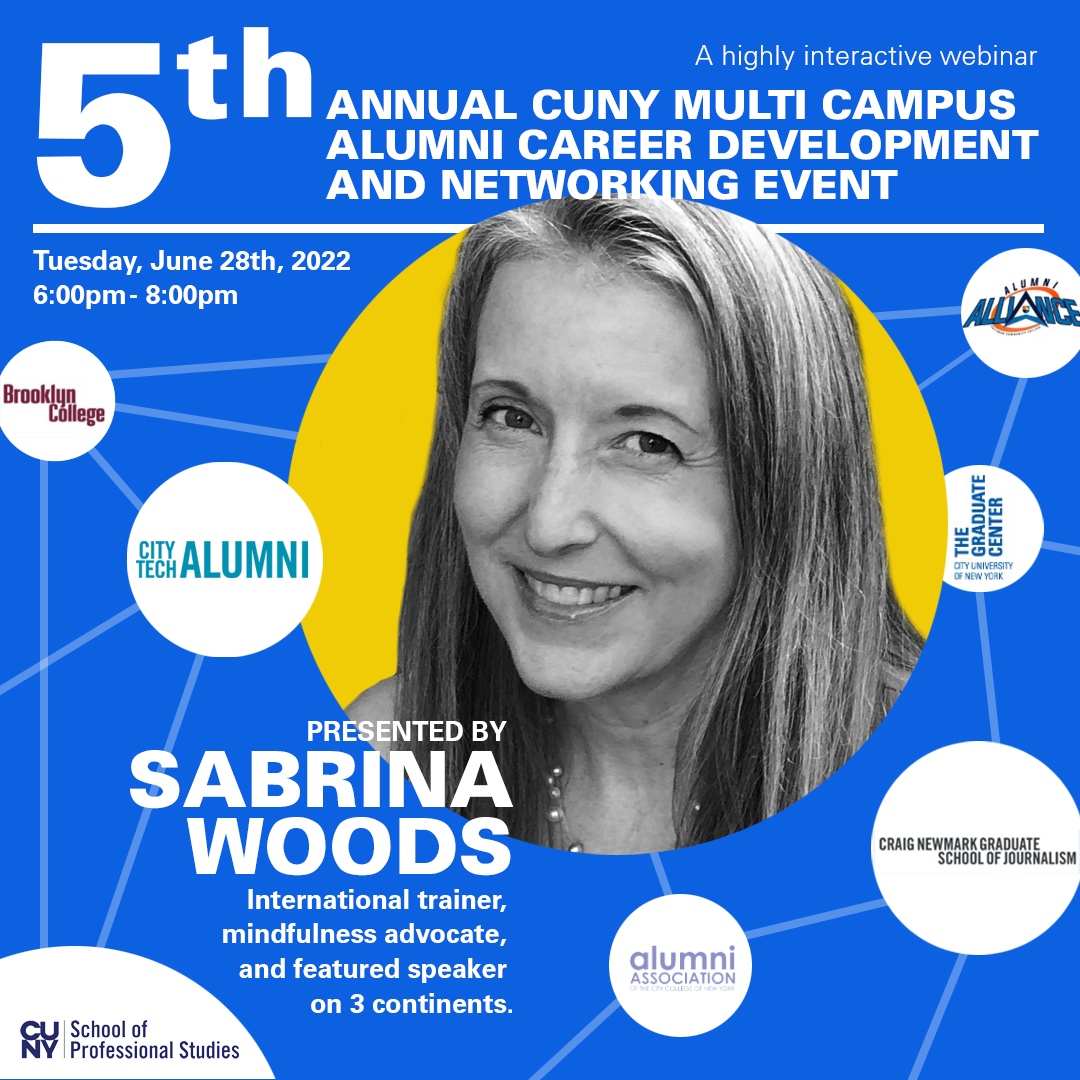 We are delighted to offer a holistic and fun approach to LinkedIn! Join this hands-on, highly interactive webinar to help you grow your LinkedIn network and showcase your skills as a professional while building confidence and expertise.
You also will hear success stories from fellow CUNY alumni on how they managed to advance in their careers by using the professional networking tools featured on LinkedIn. This workshop will be presented by Sabrina Woods, an international trainer, mindfulness advocate, and featured speaker on three continents.
Date: Tuesday, June 28, 2022
Time: 6:00 PM - 8:00 PM EDT
Advanced registration is required. Please RSVP by Friday, June 24.
Asian American & Pacific Islander Heritage Month Events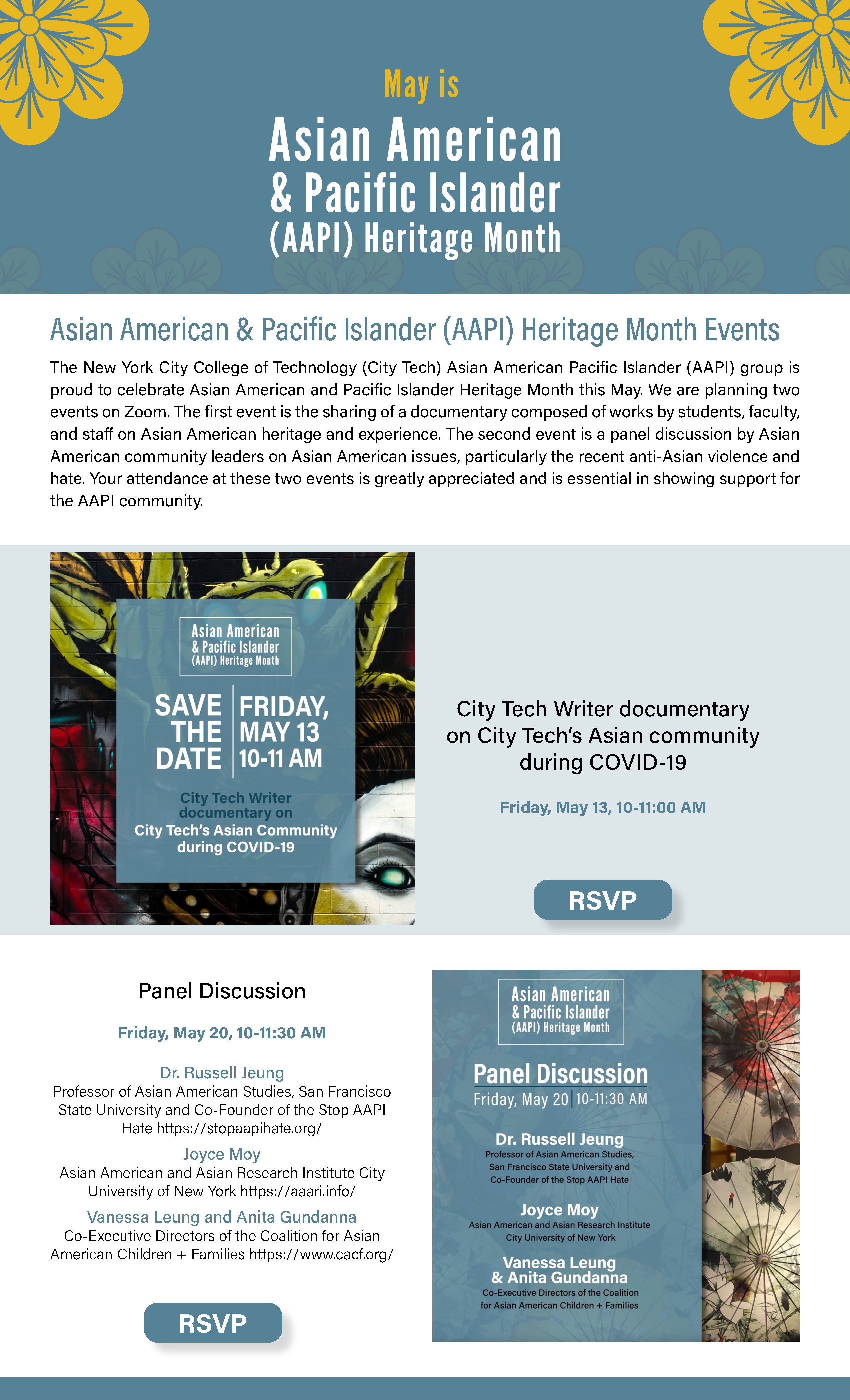 Alumni Holiday Party with Chef Lowry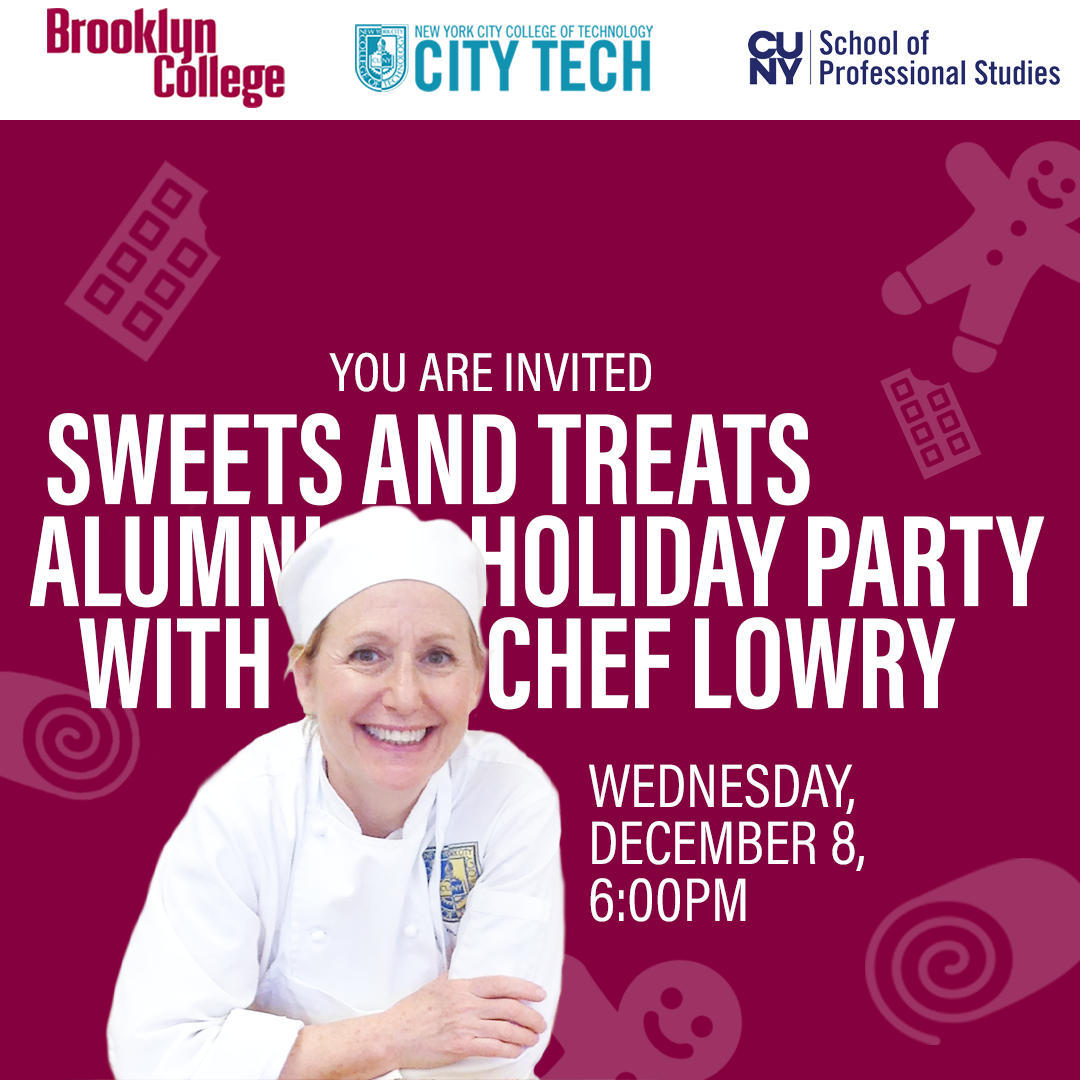 Date: Wednesday, December 8th, 2021
Time: 6:00 PM - 8:00 PM
Online Cooking Demonstration and Dinner Party with Chef Susan Lowry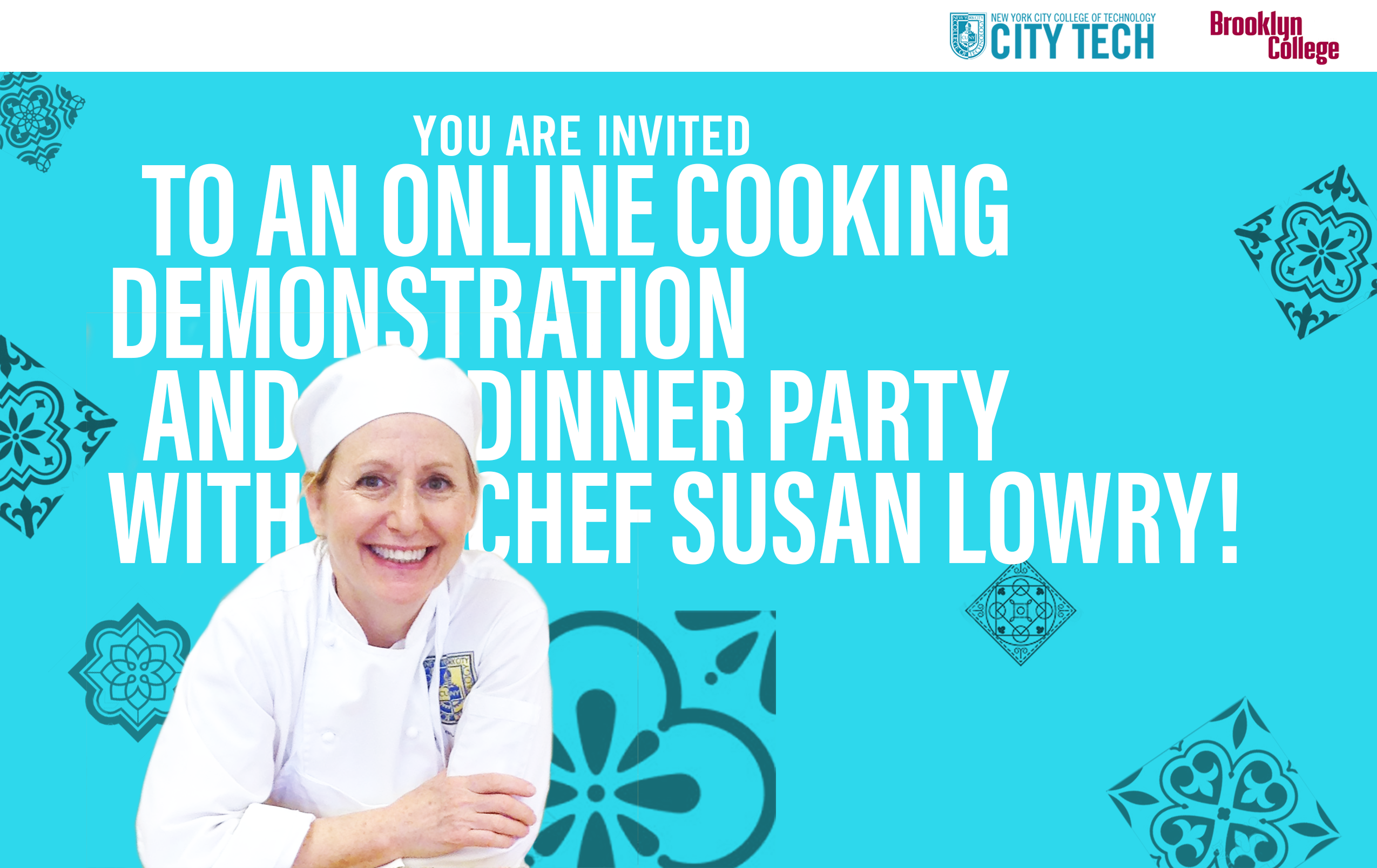 Date: Wednesday, August 11th, 2021
Time: 6:00 PM - 8:00 PM
4th Annual CUNY Multi-Campus - Alumni Training & Networking Event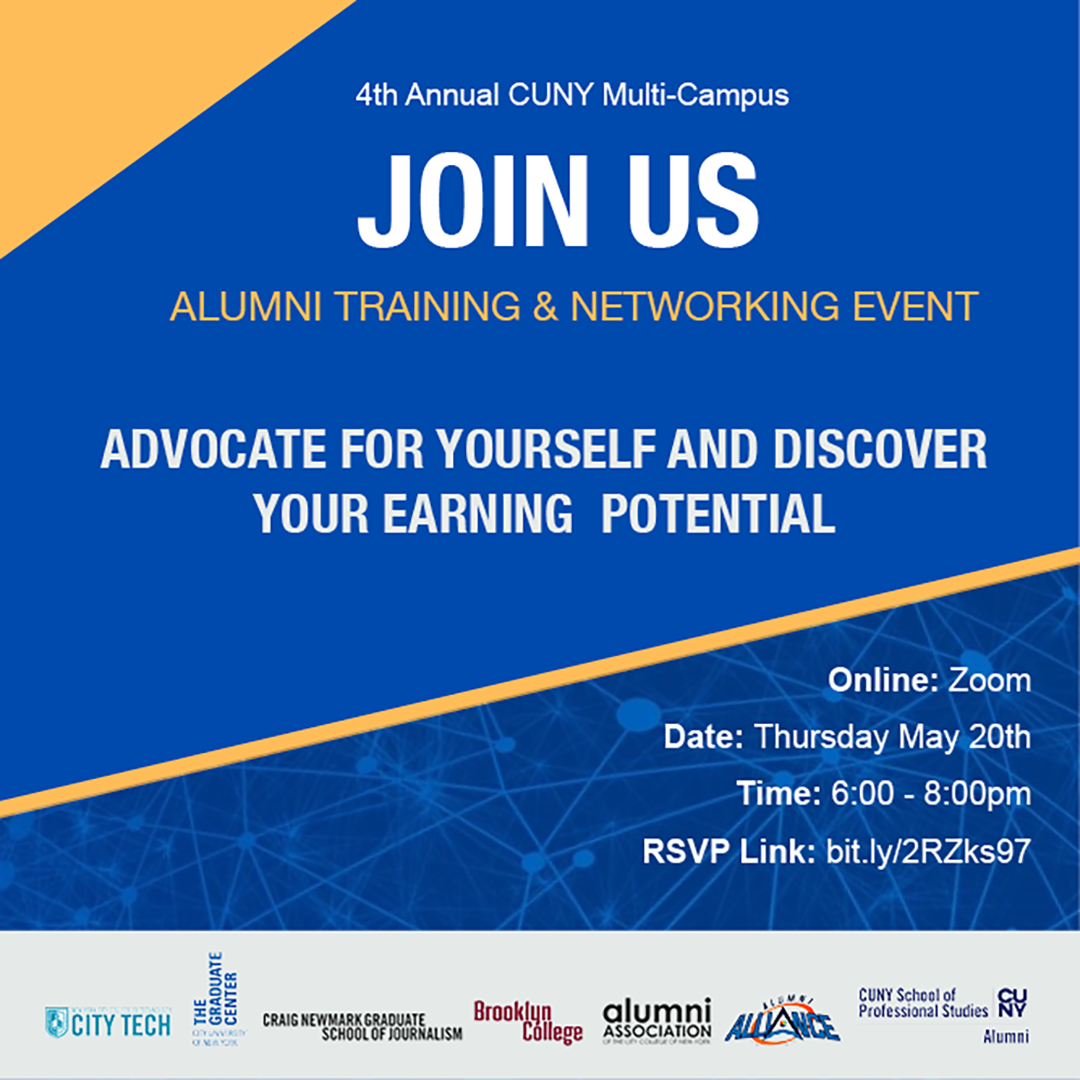 Date:Thursday, May 20, 2021
Time: 6:00 PM - 8:00 PM EDT
Advanced registration is required. Please RSVP by Thursday, May 13.
CUNY Multi-Campus Alumni Career Prep & Resume Review Panel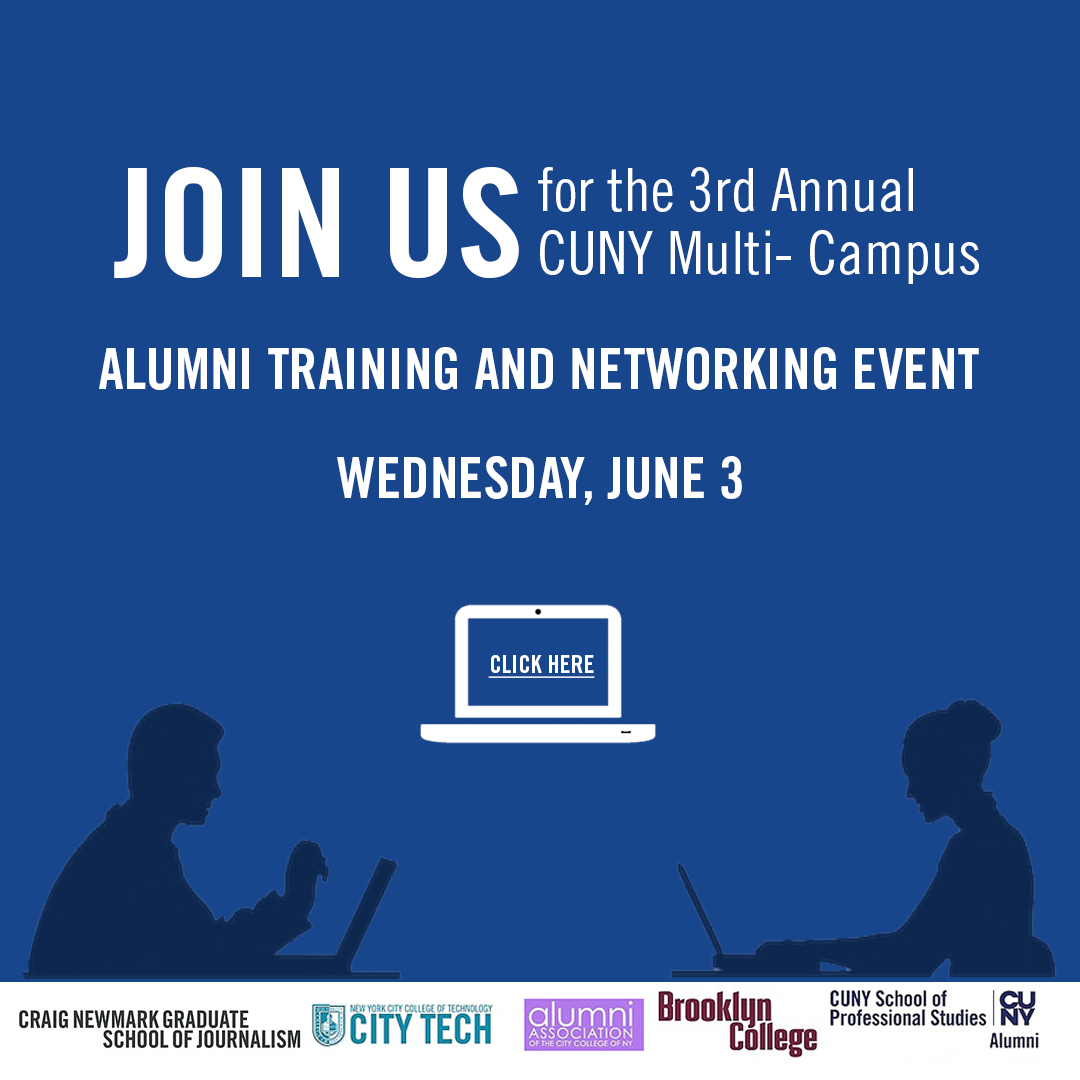 Please join us for the CUNY Multi-Campus Alumni Career Prep and Resume Review Panel provides graduates with several dynamic career-building opportunities. This event is sponsored by the Offices of Alumni Relations and Career Services at Brooklyn College and CUNY School of Professional Studies, in collaboration with City College of New York, Craig Newmark Graduate School of Journalism at CUNY, and the New York City College of Technology.
Guest speaker, Shannon Gallo, manager of career services at CUNY SPS, will discuss ways to perfect your professional sales pitch and best practices for presenting your business credentials on LinkedIn to prospective employers. Ms. Gallo has more than 20 years of experience in the career services field and has helped thousands of students and alumni toward their career goals. The Resume Review Panel will immediately follow with discussion from experts to share best practices, do's and don'ts, and address audience questions.
Date: Wednesday, June 3, 2020
Time: 5:00 PM - 7:00 PM EDT
To register please us link: https://attendee.gotowebinar.com/register/6662189848639570446
Approximately 108 students and alumni, including 85 from City Tech, attended the panel, which provided targeted advice and recommendations from career services experts for alumni seeking to maximize their job search.
For those who may have missed the event. Please see a recording of the event below as well as the powerpoint slides.
Video: https://youtu.be/niSMHlHcN9k
Click here to view Alumni Career Prep PowerPoint presentation