Help for Students in Emotional Distress
Sometimes students can become so overwhelmed by life that they see no possible resolution. Fear of failure, problems with relationships, family, finances, medical, legal or academics can lead to excessive stress and anxiety. On rare occasions, students may feel so depressed that they think about hurting themselves or someone else. During these times, class performance may suffer and some may consider dropping out of college. If this describes you, you may need the help of a crisis counselor. Crisis counselors are trained to deal with students under stress. They offer insight into personal problems that might seem overwhelming. As a result of talking to one of our crisis counselors you may end up feeling better about yourself and your situation and obtain the resources you need to live a better life.
Though the Counseling Services Center provides free and confidential counseling to City Tech students, we welcome you to visit these local support services if you need additional support with regards to your overall mental and emotional wellbeing.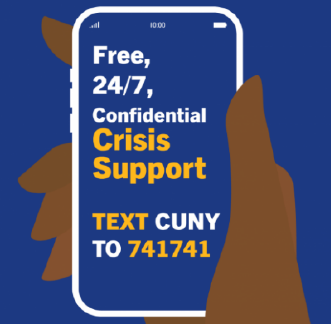 CUNY Mental Health Services are available to all CUNY students. Text CUNY to 741741.
Visit: https://www.cuny.edu/current-students/student-affairs/student-services/counseling/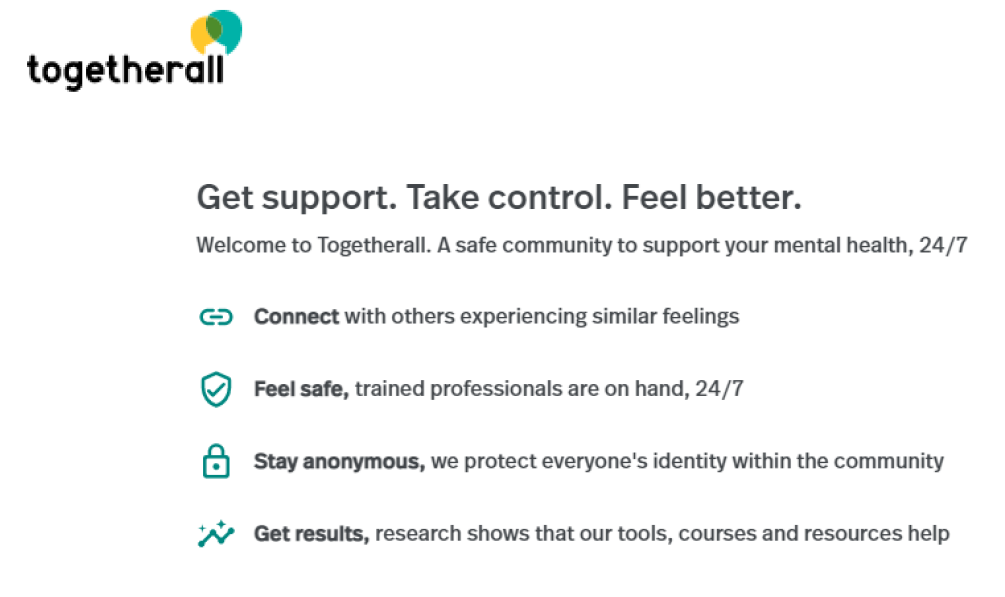 Togetherall is now available to CityTech students and is a free, 24/7 community support.
Visit and enter your CityTech email: https://togetherall.com/en-us/
988 SUICIDE AND CRISIS LIFELINE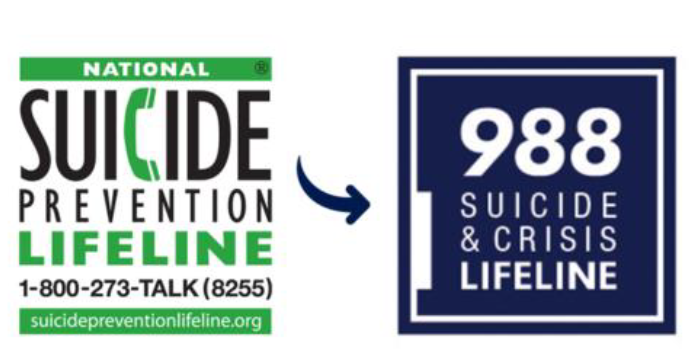 The 988 Suicide and Crisis Lifeline provides information, intervention skills and community resources for depression and suicide prevention. Dial 988 for more information. Press "1" for Veterans.
Visit: https://988lifeline.org/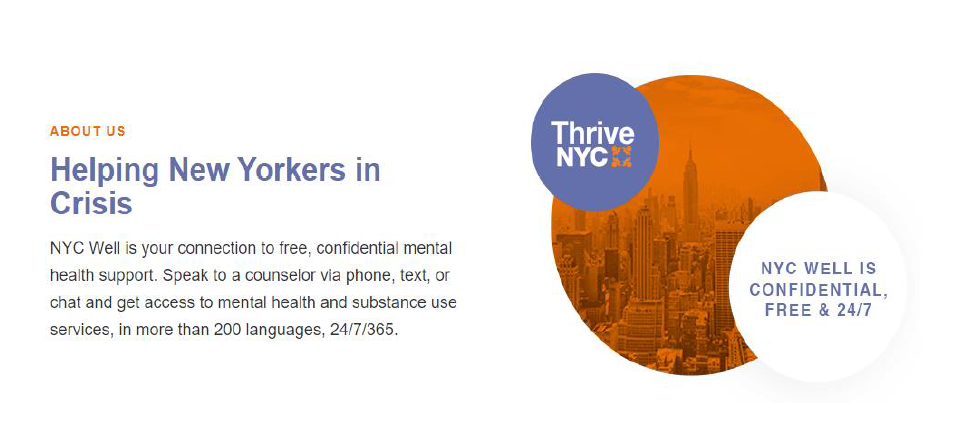 NYC Well provides free mental health support, peer support, crisis counseling and referrals via phone, text or chat 24/7/365 in more than 200 languages. Dial: 1-888-NYC-WELL (1-888-692-9355) or text WELL to 65173
Visit: https://nycwell.cityofnewyork.us/en/