Student Resources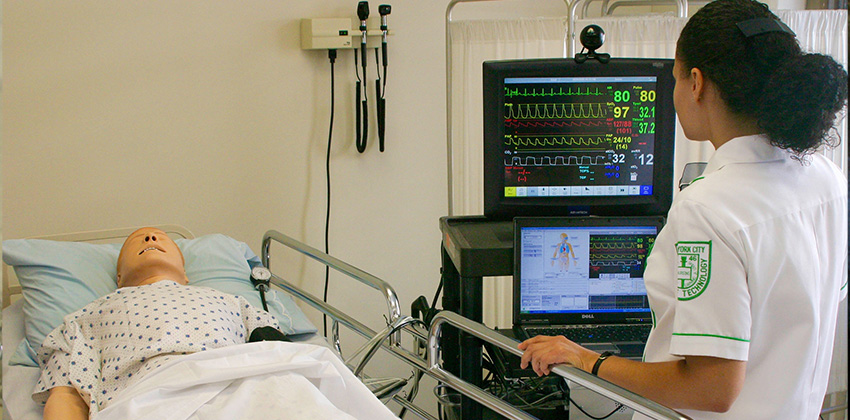 Nursing Laboratory
The Nursing Laboratory at City Tech provides a learning supportive environment for students. The laboratory contains hospital and home health equipment, training mannequins, and basic nursing supplies. Using these resources in the laboratory is to simulate the clinical/home settings and help students learn a variety of nursing skills.
In addition, one laboratory is a computer lab for students. This Nursing Computer Lab has computers, printers, and virtual nursing software available for students to reinforce what they learn in the classrooms and clinical settings.
The Nursing Laboratory is located in the Academic Building on the 6th floor:
Simulation Lab (A 609).
Fundamental Skill Lab (A 610).
Physical Assessment Lab (A 612).
Nursing Computer Lab (A 615).
Open schedule is Monday to Friday by appointment only.