Student Resources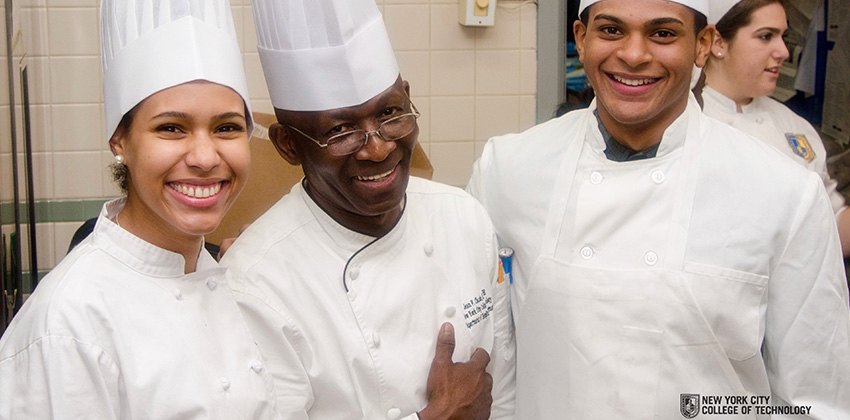 Hospitality Management Department
Spring 2023 Academic Advisement Schedule
Review the list of Hospitality Management academic advisors. To request an appointment during their listed advisement times, send an academic advisor an email using your City Tech email address. Include the following information:
Full Name
Emplid number
Your preferred phone number
The purpose of the academic advising session
General questions can be emailed to the Department HMGTadvisement@citytech.cuny.edu.
Prepare for your virtual meeting with your Faculty Advisor:
have easy access to your current degree audit and past advisement worksheets
complete a "My Academic Career Planner" for the next two semesters
consider questions about course completion/progression and career opportunities/advancement
visit the HMGT Academic Advising Webpage for resources unique to hospitality management students
Visit the Department of Hospitality Management's Academic Advising Website, a resource for students to plan their path to graduation.
For more information, contact us at HMGTadvisement@citytech.cuny.edu
The Vision of the Department of Hospitality Management
To create an innovative learning environment that shapes leaders for a dynamic hospitality industry and an ever-changing world.
The Anna Nurse Culinary Workshop Series
Website - https://openlab.citytech.cuny.edu/annanurseclub | Email - annanurseclub@yahoo.com
Faculty Advisor - Joanne Jacus, Email - JJacus@CityTech.Cuny.Edu
Each semester, students participate in a series of culinary demonstrations. Current industry professionals, many of whom are alumni, share their expertise and explore trends.
The American Culinary Federation (ACF), Big Apple Junior Chapter
Faculty Advisor - Robert Walljasper, Email - RWalljasper@CityTech.Cuny.Edu
Students may become members of this nationally recognized chefs' organization. Qualified students guided by ACF-member faculty participate in culinary competitions on the local and state levels. Students have the opportunity to participate in community service events and holiday meal preparation for community-based organizations.
Aspiring Hotel Leaders Club
Website - https://www.facebook.com/HotelClub.CityTech
Faculty Advisor - Ellen Kim, Email - HEKim@CityTech.Cuny.Edu
Student club offering opportunities for social interaction and networking with one another and faculty, staff and industry leaders. Club members participate in a variety of activities including hotel tours, workshops, speaker presentations and alumni panel discussions.
Hospitality Speaker Series
Faculty Advisor - Rosa Abreu, Email - RAbreu@CityTech.Cuny.Edu
Student members lead discussions with hospitality professionals.
The Thomas Ahrens International Programs
The department offers two popular international programs; students in both degree programs are encouraged to apply. Participating students must have valid passports and, in some cases, visas.
The Paris Summer Study Program
The department provides a rich and varied learning and living opportunity for qualified students to earn six elective credits in international tourism and traditions of the French table. All requirements are detailed in a required meeting each February.
The International Work Program
Selected students spend the summer months working as interns at resorts, hotels and restaurants in the United States and Western Europe. With the generous support of the NYCCT Foundation and industry associations, including Societé Culinaire Philanthropique de New York, Inc. and Paris Gourmet, students receive a stipend.
For more information contact Prof. Rosa Abreu — RAbreu@citytech.cuny.edu
The hospitality management department is a designated recruitment site for the internationally respected work/study program presented by Disney. Selected students earn 12 college credits through a balanced learning, living and earning environment in Orlando, Florida, supported by online coursework.
For more information contact Karen Goodlad — KGoodlad@citytech.cuny.edu