Computer Engineering Technology
Meet the Chair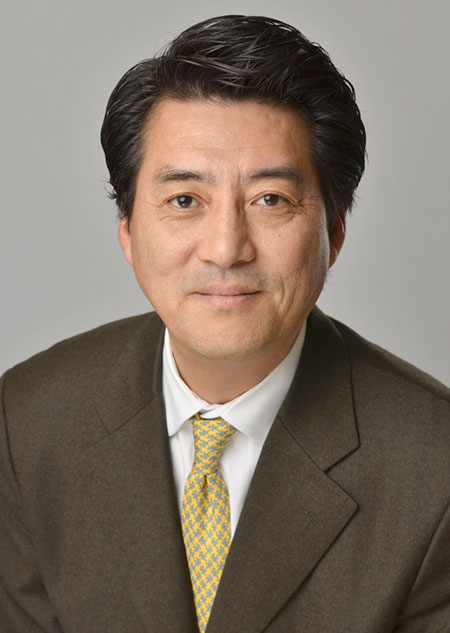 Dr. Sunghoon Jang
Chair
Voorhees 633 (V-633)
718-260-5886
I would like to welcome you to the Computer Engineering Technology Department at the New York City College of Technology (CITY TECH). The Department of Computer Engineering Technology (CET) has a long and distinguished history back to the origin of the college, and is one of the largest departments at CITY TECH.
The CET Department takes a multi-disciplinary approach with theoretical and practical foundations in current and emerging technologies. The department is dedicated to prepare students with the fundamentals of electrical technology, electromechanical technology, computer hardware, software, networks, using engineering principles to integrate these technologies to control electromechanical devices, and develop computer controlled and embedded systems.
The CET department offers two programs or degrees:
Associate in Applied Science (AAS) in Electromechanical Engineering Technology (EMT)
Bachelor of Technology (BTech) in Computer Engineering Technology (CET)
Both programs are accredited by the Engineering Technology Accreditation Commission of ABET, http://www.abet.org/.
The department is committed to providing a high quality education to students of diverse backgrounds and cultures. We prepare students for entering into the fields of computer and electromechanical engineering technology related industries and for pursuing an advanced degree. Through excellence in teaching, hands-on laboratories, internship experience, and innovative use of technology, the department provides a friendly atmosphere for each individual where learning, creativity, and personal growth can flourish. Our classrooms are equipped with modern computers, embedded system development platform and tools, computer network equipment, simulators, design and application software, and measuring instruments.
The CET department is proud of having accomplished faculty members who bring a wealth of knowledge from academia, industry, and business. In addition to being experienced teachers in classrooms, CET faculty are involved in a wide variety of research activities such as Mobile Robots and Multi-robot Systems, Network Science, Embedded Systems, Conformance Testing, Software Engineering, Control Theory and Application, FPGAs in Embedded Systems, Mobile Application, Cyber-Security, Linux and Computer Clusters, Virtualization and Cloud Computing, Service-Oriented Computing, Bio-inspired Computing, Artificial Intelligence in Education, Wireless Sensor Networks, Self-organizing Networks, Optical Networking & Dense Wavelength Division Multiplexing, Digital Signal Processing, and Biomedical Research. Our faculty, students and staff have been recognized with many significant awards in national and international competitions that can be found on our website.
I welcome you to continue browsing through our website for more detailed information about the CET department. I will be glad to answer questions you may have. I look forward to speaking with you soon!
Professor Sunghoon Jang, Ph.D.
Chair, Department of Computer Engineering Technology