285 Jay Street
Academic Building 805 (A-805)
Brooklyn, NY 11201
Phone: 718-260-5724
Student Resources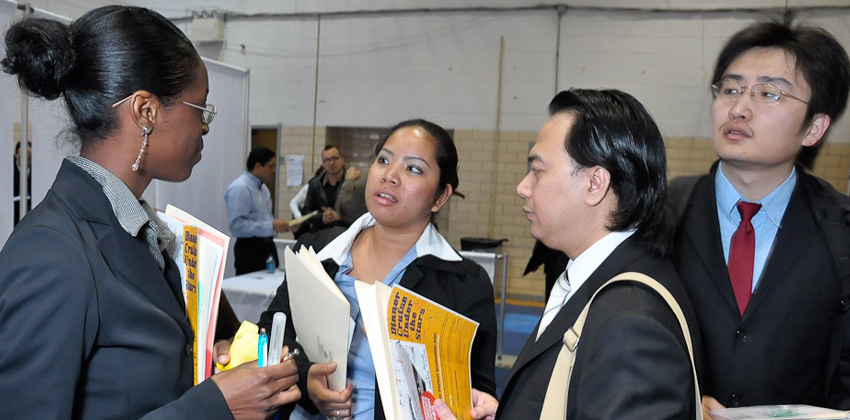 The human services department assigns faculty advisors/mentors to work with students from admissions through graduation. Career advisement is provided to all students. Students are assigned to a faculty member according to their last names. They are encouraged to make every effort to meet with their faculty advisor for academic advisement at least once every semester. Students are also encouraged to communicate with their advisors via e-mail.
Please see your City Tech student e-mail.
Human Services Professional Internship I & II
The Human Services Fieldwork experience provides students with opportunities to integrate theory and practice. Student placements are in approved human services agencies: alcohol and substance abuse services, services for older adults and physically challenged people, and/or child and families, schools, family courts, adult and juvenile probation, hospitals, group homes and community agencies.
Students are required to complete two semesters of supervised field experience during their course of study:
Associate Internship (HUS2305 and HUS2405)=
125 clock hours each semester, total 250 hours

Baccalaureate Internship (HUS4701 and HUS4801)=
200 clock hours each semester, total 400 hours.
At the associate degree level, students are provided with academic and professional preparation, job readiness and resume writing skills. They are also helped to develop a professional portfolio. In the associate degree program, students have the opportunity to receive Credit by Examination for prior experience in fieldwork (HS 305). The baccalaureate-level internship involves professionally supervised work experience carried out in human services agency.
Weekly seminars assess student growth, explore student concerns and professional practice issues. The development of responsible and appropriate problem-solving techniques is emphasized. Students must complete all professional internship placement documentation, complete a placement interview and attend the professional internship orientation prior to enrolling in Internship courses. Policies and procedures are stated in the Professional Internship Performance Standard Manual.
Students graduating with a degree in human services are prepared to become members of a profession that works with individuals to assist them with learning how to problem solve. Students learn how to utilize an eclectic approach that blends various theoretical approaches to problem-solving, helping individuals to attain their highest levels of functioning.
Classes are held during the day, in the evening and on Saturday, offering scheduling flexibility.
Professional Internships
Internships are an important component of the degree and certificate programs. Students are placed in such agencies and organizations as:
Bay Park Center for Rehabilitation and Nursing
Bridging Access to Care
Brooklyn AIDS Task Force
Brooklyn Community Pride Center
Brooklyn Community Services
CABS Nursing Home
Catholic Charities of New York
Coalition for Hispanic Family Services
Cobble Hill Health Center
FEGS Health and Human Services
Garden of Hope, NY
Gay Men of African Descent
Good Shepherd Services
Hand in Hand Community Assistance Resources and Extended Services
HeartShare Human Services of New York
Institute for Community Living
Kingsbrook Jewish Medical Center
Lutheran Social Services of New York
New Alternatives for LGBT Youth
Project Pact Social Intervention Group of Columbia University, School of Social Work
Providence House, Inc
Queens Community House
Ridgewood Bushwick Youth Center
Safe Horizon Streetwork Program
Self Help Community Services
Stanley Isaacs Neighborhood Center
The Children's Aid Society
The Healing Center
Urban Pathways
Visiting Nurse Service of New York
Volunteers of America
Woodhull Medical and Mental Health Center
Young Adults Institute
Below you will find the Human Services Field Practicum Manual and required internship documents:
Forms for supervisors and students
New agency contract application
Pre-application form for Baccalaureate Students
Pre-application form for Associate Students
Field Manual