Law And Paralegal Studies
Meet the Chair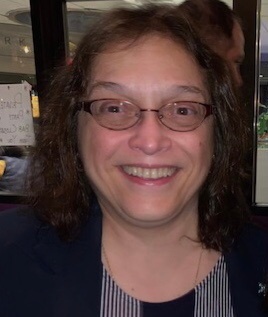 Concetta I. Mennella
Chair
Namm Hall 622 (N-622)
718-260-5124
Thank you for your interest in the Law and Paralegal Studies Department.
The terms "Paralegal" and "Legal Assistant" are used interchangeably. Both terms refer to people who are specially trained to assist attorneys with all forms of substantive legal work. Paralegals/Legal Assistants are not permitted to practice law. They may perform substantive legal work only under the supervision of a licensed attorney.
Choosing Paralegal Studies as your major provides you with both an understanding of law and the practical skills and technical proficiency needed to competently function in today's complex legal environment.
The program offers two degree options the Bachelor of Science and an Associate in Applied Science. Both degrees combine a solid background in liberal arts with a full range of legal specialty courses.
According to the U.S. Bureau of Labor Statistics, Occupational Employment Statistics:
In order to be a successful paralegal, an individual should possess not only a common core of legal knowledge, but also must have acquired vital critical thinking, organizational, research, writing, oral communication, and interpersonal skills.
Employment projections data for paralegals and legal assistants, 2010-2020, shows that employment of paralegals and legal assistants is expected to grow by 18 percent from 2010 to 2020.
The median annual wage of paralegals and legal assistants was $46,680 in May 2010. The median wage is the wage at which half the workers in an occupation earned more than that amount and half earned less. The lowest 10 percent earned less than $29,460, and the top 10 percent earned more than $74,870.
Graduates earning their degree(s) are employed in private law firms of various sizes, in corporate law departments, federal, state and local government agencies and the courts and in agencies providing legal services for the poor.
All of the Law and Paralegal Studies faculty are licensed attorneys. These professionals bring real-life applications into the classroom. Our faculty also take a personal interest in the success of our students.
In addition to our faculty and staff, we have an active Advisory Board. The Advisory Board is made up of professionals from the legal community in the New York area including judges, attorneys with various specialties experience, as well as office managers and paralegals.
Please feel free to contact us for further information about our degree opportunities. I look forward to speaking with you soon!
Concetta I. Mennella, JD
Chair, Department of Law and Paralegal Studies