300 Jay Street
Namm Hall, Room NG-13
Brooklyn, NY 11201
Phone: 718-260-5700
Fax: 718-254-8525
financialaid@citytech.cuny.edu
| | |
| --- | --- |
| Mon - Thurs | 9:30 AM - 4:30 PM |
| Friday | CLOSED |
We are closed for all services on Monday May 30, 2022 in observance of Memorial Day
Welcome
Welcome to the Financial Aid Team! Please read important financial aid office services information below:
Verification Suspended for V1 & V5 Verification Tracking Groups for Award Year 2021-2022 & 2022-2023
Recent Federal Student Aid guidance has suspended award year 2021-2022 & 2022-2023 Verification for V1 & V5 Tracking Groups. Effective immediately, institutions are no longer required to verify income information, taxes paid, household size, and number in college.
If you are selected for Verification V1 or V5, do not submit any documents or information to us. Outstanding Checklist items associated with V1 and V5 Verification (income information, taxes paid, household size, and number in college) will be waived automatically.
If you are selected for V5 verification, you are still required to provide documentation for the identity portion of the V5 worksheet.
If you have already submitted your Verification documents (V1 or V5), we will review them and follow-up with you if we have any questions. Do not submit additional documents unless we contact you.
Uploading Documentation:
We have two platforms to submit your documentation (FileNet and Dynamic Forms). If you are unable to upload your documentation through Filenet you may use Dynamic Forms as an alternative.
Filenet Document Submission
Please submit all documentation using the following instructions. Here are the instructions.
Dynamic Forms Document Submission
Students who are submitting documentation through Dynamic Forms, please submit it through the Dynamic Forms platform. The Dynamic Forms website will be deactivated on June 30, 2022. You will not be able to upload any documentation to the Dynamic Forms platform after June 30, 2022.
Document Review and Processing Time:
The review of documentation and processing may take 6-8 weeks. Once you submit your documentation, please allow at least 4 weeks for your documentation to be marked "Received" in CUNYFirst and then allow another 2-3 weeks for processing.
Processing of Documentation for the 2021-2022 Award Year:
We have now started processing documentation for the 2021-2022 award year. Please check your To Do list in CunyFirst and submit the necessary documentation. The 2021-2022 forms for Dynamic Forms is located here and the 2021-2022 forms for Filenet submission is located here.
Emails:
The office is responding to emails however due to a large volume of emails, we will respond to emails within 10 business days. We thank you for your patience and would like for you to keep checking our website often for changes in processing time and email reply time. The information will change based on the volume of documents and emails.
Virtual FA (Zoom) Services continue to be our main and preferred method for providing services at this time. Limited appointments are available, so we highly encourage you to visit us on ZOOM during virtual service hours.
Disclaimers:
*** All documents must be uploaded by using Filenet or Dynamic Forms. Any documents sent by mail, email, or fax will not be reviewed.***
*** Based on the number of students waiting for services on a given day we may close our services earlier than the announced service hours.***
You do not have to join this degree, but you should carefully consider the options that are available to you. What you choose to do is important for your efficient academic progression both now and in the future - wherever that may lead you.
Experience tells us that each year. many students enter the College hoping to eventually join one of its competitive clinical degrees. It also shows us that generally, eight out of ten students are not able to enter their clinical degree of choice. Competitive degree programs such as Nursing, Dental Hygiene and Radiologic Technology accept their students based on academic standing, The limited number of seats available each year are given to their best applicants. Although the College Catalog tells you what the minimum requirements are for entering these competitive degrees, students with only the minimum requirements do not get accepted into these programs
That means in order for you to qualify for these programs, you will need to take a number of courses to allow you to eventually apply. Most students find that there are two ways of dealing with this:
They can choose to acquire their preclinical credits either as a student enrolled in a degree program or
Instead, by not enrolling in a degree, choose to 'do it on their own' as an 'unclassified' student.
Being an unclassified student means that you independently choose the courses you want to take each term. You decide what courses to take and when to take them. However, that comes with some disadvantages:
You will not receive academic or career advisement from a department unless you are a student enrolled in their degree
If eligible for financial aid, students not enrolled in a degree program will eventually cease to qualify for aid. At some time, aid will only cover you if you are enrolled in a degree.
If not accepted into a clinical program, as an outcome many students end up with just a bunch of credits without a degree. That places you at a disadvantage as generally employers seek applicants with earned credentials.
The longer you wait to make an alternative "plan B", the more difficult it will be to find an option that accommodates the courses you have already taken. You should earn your associate degree by completing 60 credits, not significantly more!
Being a student enrolled in a major requires that to take your courses in the way prescribed by the degree. That does come with advantages:
You have a planned academic curriculum which if you join as a freshman, will enable you to take the pre-clinical courses as part of your degree. If accepted into your clinical degree program, transfer of credits will be efficient.
You receive academic and career advisement - planning your program so that you don't end up taking unnecessary courses that do not contribute to your academic path
If eligible for financial aid, it remains available to students to take the courses required by their degree until it is completed.
You have an automatic "plan B" if you are not accepted by your clinical degree program. All you need to do is continue to complete your degree and you graduate with an academic credential. However, the longer you wait to join a degree the greater the likelihood that some courses you have already taken will not apply to the degree to which you transfer.
New York City College of Technology (NYCCT) participates in all federal and state financial aid programs. Financial aid is available to students in the form of grants, loans and work-study. Grants provide funds that do not have to be repaid. Loans must be repaid. Federal Work-Study consists of part-time employment, either on campus or in an outside agency.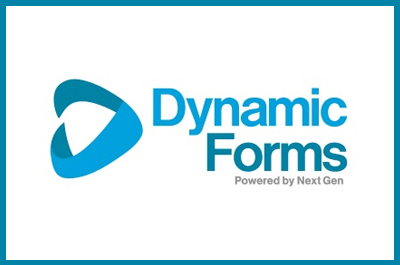 Dynamic Forms Document Upload Submission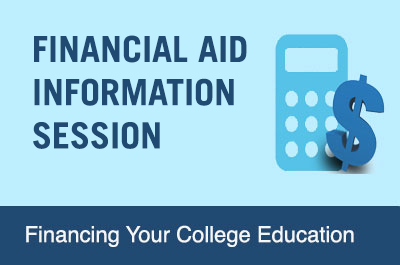 Financial aid helps pay to attend college. Learn more.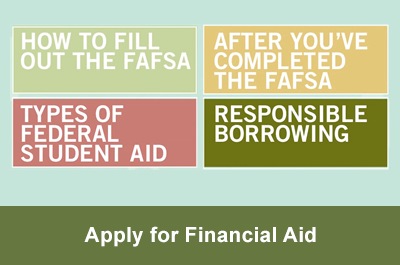 Learn how to file you FAFSA, TAP applications successfully.
Campus Logic Student Forms
Important Deadlines
| | |
| --- | --- |
| April 15, 2022 | Last day to submit special circumstance appeal |
| April 15, 2022 | Last day to submit a dependency reclassification appeal |
| May 06, 2022 | Last day to submit a Spring 2022 ONLY Loan |
| | |
| --- | --- |
| December 02, 2021 | Last day to submit ALL documents if you ONLY attend the Fall semester and are not selected for verification |
| March 31, 2022 | Last day to submit documents if you are selected for verification |
Zoom Hours*
Monday
10:00 AM — 12:00 PM
Tuesday
2:00 PM — 4:00 PM
Wednesday
3:30 PM — 5:30 PM
Thursday
1:00 PM — 3:00 PM
Friday
CLOSED
We are closed for all services on Monday May 30, 2022 in observance of Memorial Day
Our staff will be available to answer your financial aid concerns.
Please join us using the link below or manually enter the 10-digit meeting number. We look forward to seeing you online. Be well and stay safe!
https://zoom.us/my/citytechfinancialaid7182605700 (phone or computer).
Join Meeting ID: 7182605700
Note: You must have both video/audio turned on with a photo identification available.