Meet the Chair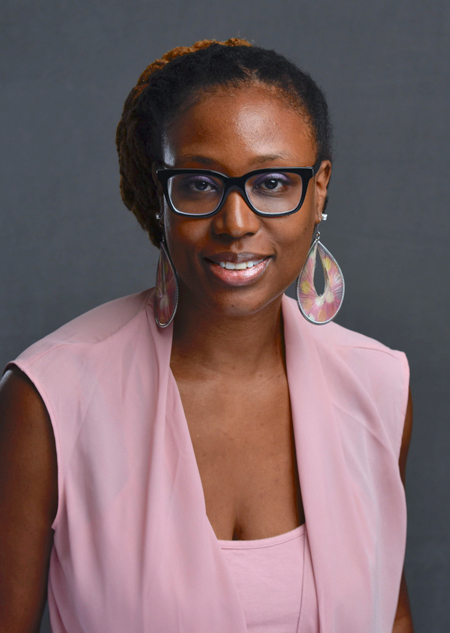 Renata Ferdinand
Chair
Library Building (L-643)
718-260-5254
Welcome to the Department of African American Studies (AFR) at New York City College of Technology! Our department is a dynamic force for Black life at the college, and the surrounding community as well.
Our courses challenge students to think critically about a broad range of topics and issues, including but not limited to, race, gender, class, sexuality, and culture. It is through these courses that our students learn the complexities of Africana people throughout the world. Whether it's a course in art like Introduction to the Art of Africa (AFR 1301), or literature courses like Black Women in Literature (AFR 2250) or Current Caribbean Literature (AFR 2222), students learn the cultural connections between and amongst people of African descent, and the ways that a particular landscape shapes the culture of a specific group of people. Courses in theater, history, and hip-hop help students understand the ways that Black cultures continue to flourish, thereby influencing countless cultures and countries globally. This is what students will find if they enroll in the Option in African American Studies (AFR Option), which enables Liberal Arts (LAA) students to develop a concentrated area of studies from Humanities, Literature, History/Social Science and Philosophy or the AFR Minor in Black Visual Cultures, which encompasses a study of the history of traditional arts within Africa, the United States and the Caribbean such as painting, sculpture, and printmaking, in addition to topics that fall within our more expansive visual culture including the history of photography, illustration, the graphic arts, and media.
In addition to our courses, our award-winning faculty are experts in their respective fields, indicated by their vast scholarly endeavors, highly sought academic residencies, publications, and speaking engagements. With an unwavering commitment to the students, the faculty exemplify the ways of being in the world, not only as scholars but as global citizens committed to addressing issues of equality and social justice. We demonstrate this in our AFR programs held throughout the academic year, including Black Solidarity Day and Black History Month.
We invite you to visit our department or attend one of our departmental events where you can witness first-hand what we offer as a department, and maybe, consider joining us in this mission.
An African Proverb states: "If you want to go quickly, go alone. If you want to go far, go together."
Welcome!