Continuing Studies Center
Howard Building, 4th Floor
Brooklyn, NY 11201
Walk-In: 25 Chapel Street, 4th Floor
Phone: 718-552-1170
FACULTY SPOTLIGHT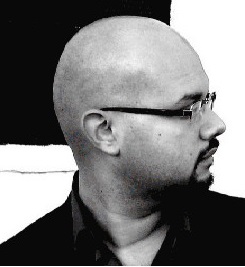 Eloy Ortega
Eloy Ortega joined the Continuing Studied Center in Fall 2016 as a Full Stack instructor. He brings a passion for technology, patience and creativity to teaching in the classroom. More Info
Faculty Spotlight
Eloy Ortega

Eloy Ortega joined the Continuing Studied Center in Fall 2016 as a Full Stack instructor. He brings a passion for technology, patience and creativity to teaching in the classroom.
Learn More

Angel Leal

Angel Leal has been a web developer for more than 10 years. He is currently the webmaster in the City Tech Computer Information Services Department where he manages the complex back end infrastructure of the comprehensive college website. Angel is fluent in a wide variety of programming languages and open-source web development methodology.

Rainford Gooden

Meet the welding instructor who makes sparks fly.
Rainford Gooden is passionate about welding. A master craftsman who has worked in all aspects of the trade, he brings years of expertise and skills to our welding labs. His reputation as an excellent instructor means that our Arc, Tungsten and TIG welding classes have waiting lists each semester.

Michael A. Bennett

Michael Bennett, Founder and General Manager for Solar One Energy in Long Island City, NY has more than 10 years of commercial experience in Solar PV Power Generation, Backup Power and Battery Storage System implementation. The company has installed over 1.3 MW, installed primarily on commercial rooftops. Skilled in Finance, Project Management and Construction, Bennett brings a broad range of experience, enthusiasm and a passion for renewable energy to the classroom.

NABCEP Certified PV Installer
Michael is a NABCEP Certified PV Installer, a New York State Energy Research and Development Authority (NYSERDA) certified solar installer and a licensed & insured NYC contractor.

Debra Salomon

Debra Salomon is an inter-disciplinary designer and instructor who has taught Photoshop, Illustrator, InDesign and Dreamweaver in the CUNY system for over 13 years. Debra began teaching at City Tech in 2006. Her wide-ranging experience in print, web, and exhibit design have led her to master design software tools.

Professional and Patient Instruction
Learning to use computer software is like learning a language. Debra understands that students learn differently and has built a portfolio of tutorials that bring complex ideas into focus. In her many years of teaching, she has received positive reviews from students who appreciated her patient manner and sense of humor. Step-by-step tutorials teach key concepts- from vector drawing to retouching to page design and saving art for the web.

Howard Styles

Howard Styles has been a distinguished and successful instructor of FDNY prequalifying refrigeration licensing courses at the Continuing Studies Center for more than twelve years. He holds degrees in both Air Conditioning /Refrigeration and in Educational Administration. A native New Yorker, and a former high rise building engineer, Mr. Styles has the been involved in air conditioning/refrigeration education for most of his professional career and is currently the Director of Training at a major NYC union training school. Howard is the author of the handbook, "Technician Certification for Refrigerants", published by ATP, and a member of several professional organization including; United States Green Building Council, American Society of Heating, Refrigeration and Air Conditioning Engineers, and Building Owner's and Management Association.

Students Never Miss a Day
Styles' expert knowledge and teaching style is reflected in an almost 100% attendance record. The FDNY pre-qualifying exam is a challenging course, and students consistently report on the excellence of Howard's experience and teaching skills.